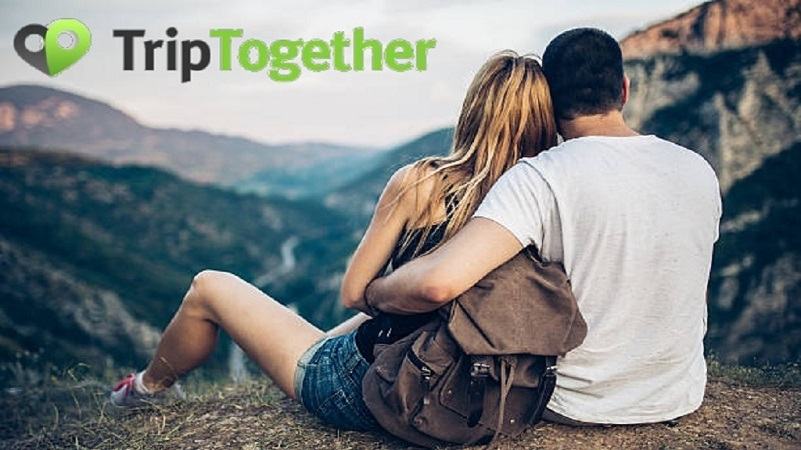 Are you an avid traveler who loves exploring new destinations and meeting new people along the way? Do you find it challenging to find a travel buddy or a local guide to show you around? If yes, then you might want to check out TripTogether.com – a social travel platform that connects travelers from around the world.
What is TripTogether.com?
TripTogether.com is an online community that brings together travelers. Who are looking for travel partners, local guides, or just like-minded people to share their travel experiences. It was founded in 2013 by a group of travel enthusiasts who wanted to create a platform where travelers can connect and share their passion for travel.
How does it work?
The process of using TripTogether com is quite simple. First, you need to create a profile on the platform, which includes your personal details, travel preferences, and a profile picture. Once your profile is complete, you can start browsing through the list of available trips or create your own trip and invite others to join you.
You can search for trips based on various criteria such as destination, travel dates, type of trip (solo, group, family-friendly, etc.), and even the level of adventure. You can also filter the search results based on the gender, age range, and interests of other travelers.
Once you find a trip that matches your preferences, you can send a message to the trip organizer or the other travelers who have already joined the trip. You can discuss the itinerary, logistics, and any other details related to the trip. You can also use the platform's chat feature to communicate with your travel partners before and during the trip.
What are the benefits of using TripTogether.com?
Using TripTogether.com has several benefits for travelers, such as:
Finding travel partners
Traveling solo can be exciting, but it can also be lonely at times. With TripTogether.com, you can find travel partners who share your interests and travel style. You can also save money by sharing travel expenses such as accommodation, transportation, and food.
Discovering new destinations
TripTogether.com allows you to explore new destinations that you might not have considered before. You can join trips organized by other travelers or create your own trip and invite others to join you. You can also get recommendations from locals who know the best places to visit and the hidden gems of a particular destination.
Making new friends
Traveling is not only about exploring new places but also about meeting new people and making new friends. With TripTogether.com, you can connect with travelers from around the world who share your passion for travel. You can exchange travel stories, learn about different cultures, and even plan future trips together.

Is TripTogether.com safe?
Safety is always a concern when it comes to traveling with strangers. However, TripTogether.com has several safety features in place to ensure a safe and enjoyable travel experience for its users.
Verification process
All users are required to go through a verification process that includes submitting a government-issued ID and a profile picture. This helps to ensure that the users are who they claim to be and reduces the risk of fake profiles.
User ratings and reviews
TripTogether.com has a rating system that allows users to rate and review their travel partners after the trip. This helps to build trust among the users and provides valuable feedback for future trips.
24/7 customer support
TripTogether.com has a dedicated customer support team that is available 24/7 to assist users with any issues or concerns.
How much does TripTogether.com cost?
The cost of using TripTogether.com depends on the type of membership you choose. Creating a profile and browsing through the available trips on the platform is free. However, if you want to contact other users or create your own trip, you need to purchase a premium membership. The cost of a premium membership varies depending on the duration of the subscription and the features included. You can visit the TripTogether.com website for more information on the pricing plans.
Conclusion
TripTogether.com is a unique social travel platform that connects travelers from around the world. It offers a range of features that make it easy for travelers to find travel partners, discover new destinations, and make new friends. The platform has several safety features in place to ensure a safe and enjoyable travel experience for its users. With TripTogether.com, you can explore the world with like-minded people and create unforgettable travel memories. Whether you are a solo traveler looking for a travel companion or a group of friends planning your next adventure, TripTogether.com has something for everyone. So why not sign up today and start your next travel journey?
RELATED ARTICLE: FlirtWith.com
Frequently Asked Questions
What are the major benefits involved in using the TripTogether.com site?
There are no spam ones in this app. You will be given only the verified accounts, and the options are super cool. You can even get the person's details easily through their profile and meet them when you are in their area.
Is the app worth using during the trips?
Yes, people can use it during their normal trips and enjoy the people they meet. The romantic trips can also be arranged if the person is interested in making a move.
Where can you find this TripTogether.com app?
Check on the online sites and also on the play store available in your respected mobile systems. The registration and other processes are simple and useful to use. Easily you will get to know about the app for using them.
Bottom Line
As we have many details which are to be seen before using the YourTravelMates site. There are many other details to be noted in areas where you will be given the secured system. I hope the article is more useful for people interested in making companions or partners in new places. You can review the online sites to know more about this site before using them and make sure you have a clear idea of the person you are going to meet.
Reviews
Don't use this app!!!
This app is the worst I didnt have anyone talk to me, I mean damn am I that ugly or something, so I deactivated my account and never received my refund, total rip off!!! Don't use this app!!!
This is absolutely the worst dating site
This is absolutely the worst dating site of them all. You Lose half of the answers Because Match cannot keep up. It's pretty hard to have a dialogue. Then it's 2 or 3 times more expensive than other dating sites. And at least 50% of the profiles are fake.
They are Fraudulent and scam you.
Save your money and time. They are Fraudulent and scam you.
So many flaws
So many flaws, I don't know where to begin. It's expensive and once you become a Member they are constantly trying to upsell you. Be careful of their "auto-renewal." You should opt out immediately. And SURPRISE, when you do opt out the membership rate drops to 50% off. Small universe of Members, most are far away. The number of "likes" and "messages" shown on my laptop version versus my phone app never match… Very sketchy. When you do "like" a profile the system automatically e-mails the member, I hate that! If I want to message them, I'll do it myself.
Terrible site!
I wonder if the people are real?! Terrible site! Very seldom does any of the persons respond, even when I tell a great joke! Lots of profiles does not have pictures! It is like a ghost town. It seems many of these profiles are FAKE!
This is a terrible
This is a terrible "service." Really, don't bother. No profiles to search. No one responds. Few have pics. Once you're in, they control the game. You wait every day for new matches that are 99% (in my case), not of interest, no pics, generally off base. The ones I do like never respond.
Do not go near this site!
Hideous. Cheats. Cowboys. Joined knowing I had 14 days to cancel and get refund. Full of ugly old men. They make it impossible to get money back! No customer care details! No help! I'm having to get my bank to dispute the subscription cost and get a refund. Do not go near this site!
Not happy
I have had over £209 taken out of my account and I have not authorised this. My membership says 6mths to. 21.12.21. I cannot afford this, I cannot get hold of anyone to talk to. My friend overseas was catfished by someone on this site and he still operates even though this site is aware of him. I will be taking this further. Not happy.
Worst dating site
Worst dating site I've ever. Prey on vulnerability, spam you to subscribe Min 3 mths, outrageous cost No site phone or email, 3 day cooling off is hidden, then 1 message no refund Not paid in anyway even if all the matching questions and multiple matches make you think otherwise.
Lot of scammers
Lot of scammers. Including them… many charges not justified. Hard to understand thier cancelation and how to add services. They trick you with wording.